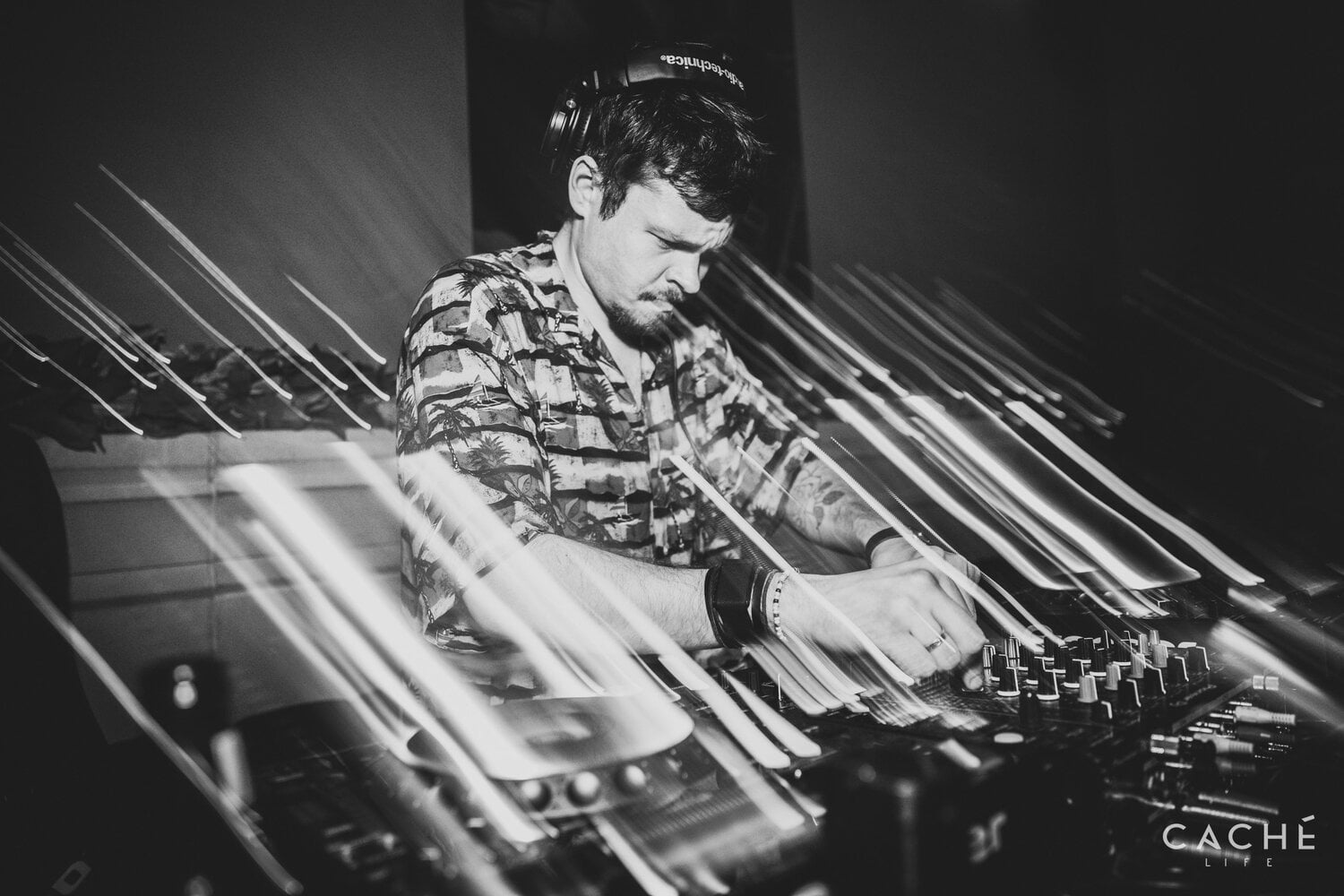 Meet Sam
Where are you from?
Sam Hysell: Born and raised in Chicago but been in NYC for pretty much the past 10 years
When did you move to NYC?
S: Moved in 2010 when I came out to NYC to attend Fordham University, got sucked in and never looked back. Had a brief 6 month stint in Medellín, Colombia but outside of that NYC has become my home. 
What made you want to move to here?
S: Growing up in Chicago I knew I wanted to be in another big city. Over the years I've grown to love the cultural diversity in NYC. No matter what you're into, you'll find your tribes in NYC. Across all cultural domains and various interests and professions, many of the best and brightest flock to NYC and to be in the middle of all that inspires me each and every day. 
What is your main day to day gig?
S: I run a marketing agency called NOX Media – we help musicians, entrepreneurs and brands grow and convert audiences online.
How did you get into Djing?
S: It started when I was in college throwing parties and learning how to DJ. Unfortunately my friend got robbed and my controller and laptop we're at his spot so I became the Derrick Rose of DJ'ing – on what I felt was an exciting trajectory cut short by a turn of unfortunate events. 5 years later I started to get back into it. I work very closely with some notable DJ's, was already spending tons of time happily digging for new music, and have always been the guy to seize the Aux cord so it was very natural and fitting. Thanks to some amazing friends who also DJ, including Dgro (a Caché favorite), I was able to get a handle on the basics and have been practicing and growing ever since. 
What's your dj alias?
S: Sam Hysell.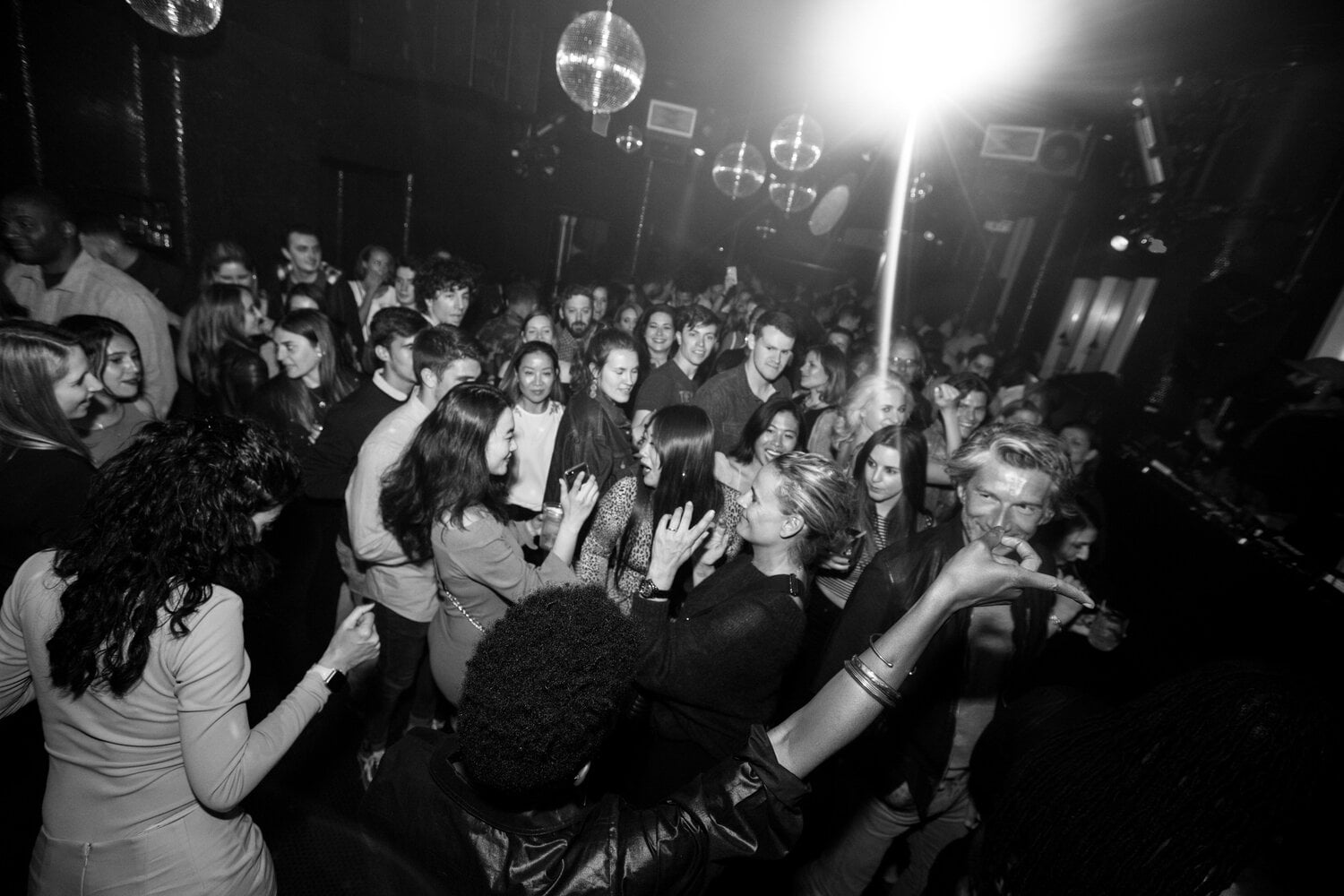 How and when were you introduced to Caché Life?
S: I was introduced to Caché Life before it was even born. Back in the day through college I threw parties for Fordham Students with some of my closest friends under a brand called Collective Affairs… We wanted to expand past our Fordham bubble, so for one of the events we created a DJ competition from DJ's at local NYU colleges and Eno Freedman Brodmann (co-founder) entered the competition and became one of the winners and got the esteemed opportunity (lol) to play at one of our parties. We bonded over our love of music… After college we threw some parties together where we booked some dope artists including Soulection artists like Esta, The Whooligan, and Chris McClenney. Over time Eno kept building and began working with Eric to build Caché. I was fortunate enough to be able to collaborate on an event when Caché began their hotel residencies after they had already caught some serious attention in the Downtown Manhattan nightlife world. It was at that time I had come full circle and decided throwing events wasn't for me. Throughout the years it's been such a pleasure to see Caché continue to flourish and become what it is today.
When and where was the first gig you played for Caché Life? Describe what the night was like.
S: I got the chance to play at FKA on Houston. I remember walking into the room, bathed in beautiful red light. Excited to play. The crowd was amazing and I was blessed to get to play alongside Dgro and Max August, two long time friends who have also become Caché staples. The crowd and vibes were on point and it couldn't have been a better first gig with Caché Life.
How did your relationship build from there? What made you want to play regularly for Caché Life?
S: It's just kept on building. It's all love for Eric and Jessee, the magicians behind the curtain. They're able to consistently curate a dope group of incredible people that come out to dance and vibe out to eclectic house music. 
Describe the momentum Caché Life started building in NYC's nightlife scene, the community, how was it different from other scenes?
S: One of the things at the core of the community is the music, but not in a way where it overbears the party itself so that alone keeps me coming back and I feel is one of the reasons they've been able to make themselves a staple in the NYC scene.
What has been your favorite memory playing a Caché Life party?
S: Somebody who I had never met before offering to host me in Tulum at their villa to DJ after a gig. (Ended up not going) 
Favorite venue(s)?
S: Soho Grand is a big vibe on Cache Life nights. The ambiance is super groovy. 
How has the music/nightlife scene changed in NYC?
S: It's been poppin and shall stay poppin.
What would you like to see happen in the music/nightlife scene?
S: I'm a big fan of authentic human connection. Creating environments where that's the norm is amazing. Caché is nothing like certain clubs where people go just to be seen. When people come together to have fun with new people and put their guards down it tends to create amazing experiences. Seeing that become the norm and not the exception would be a beautiful thing.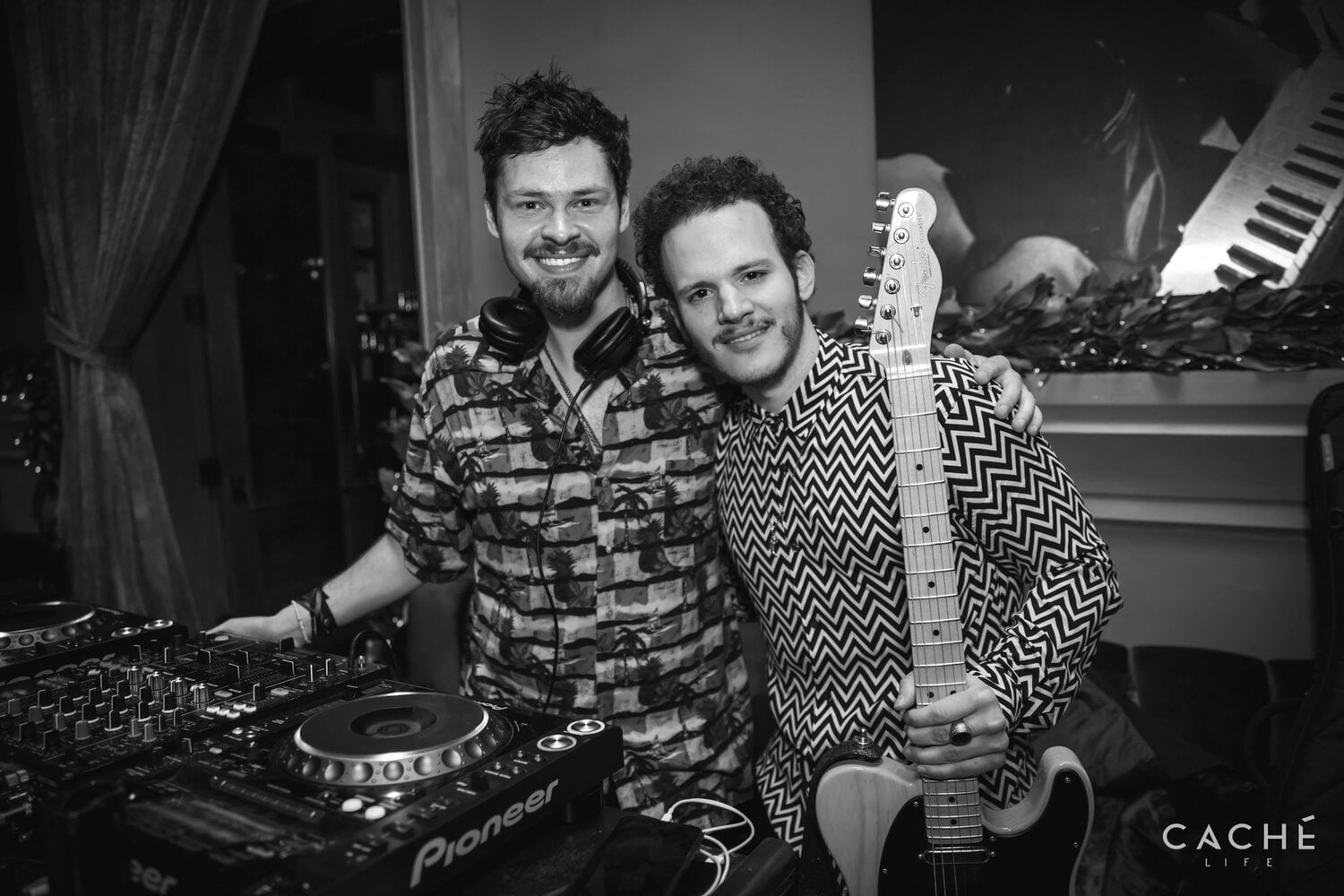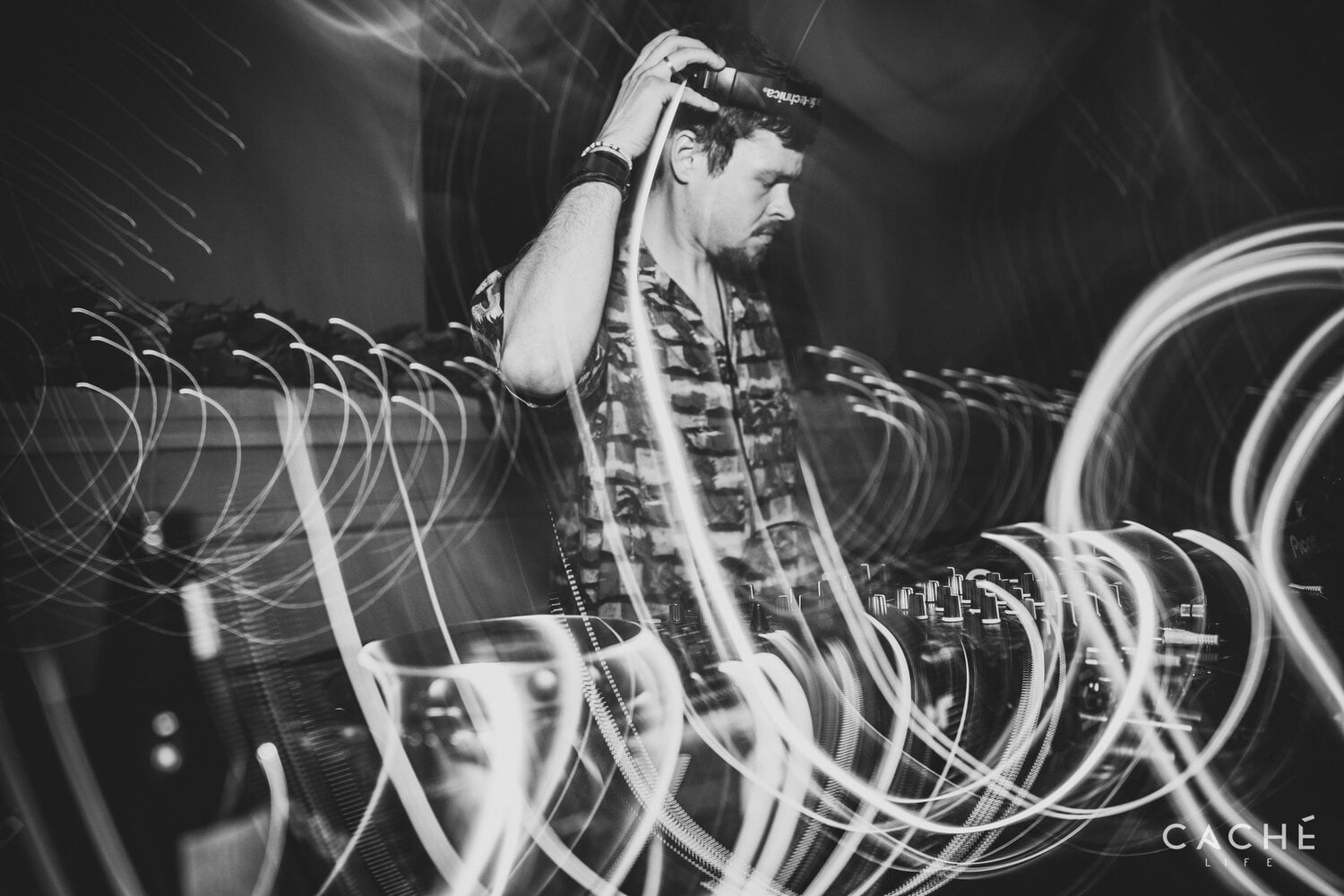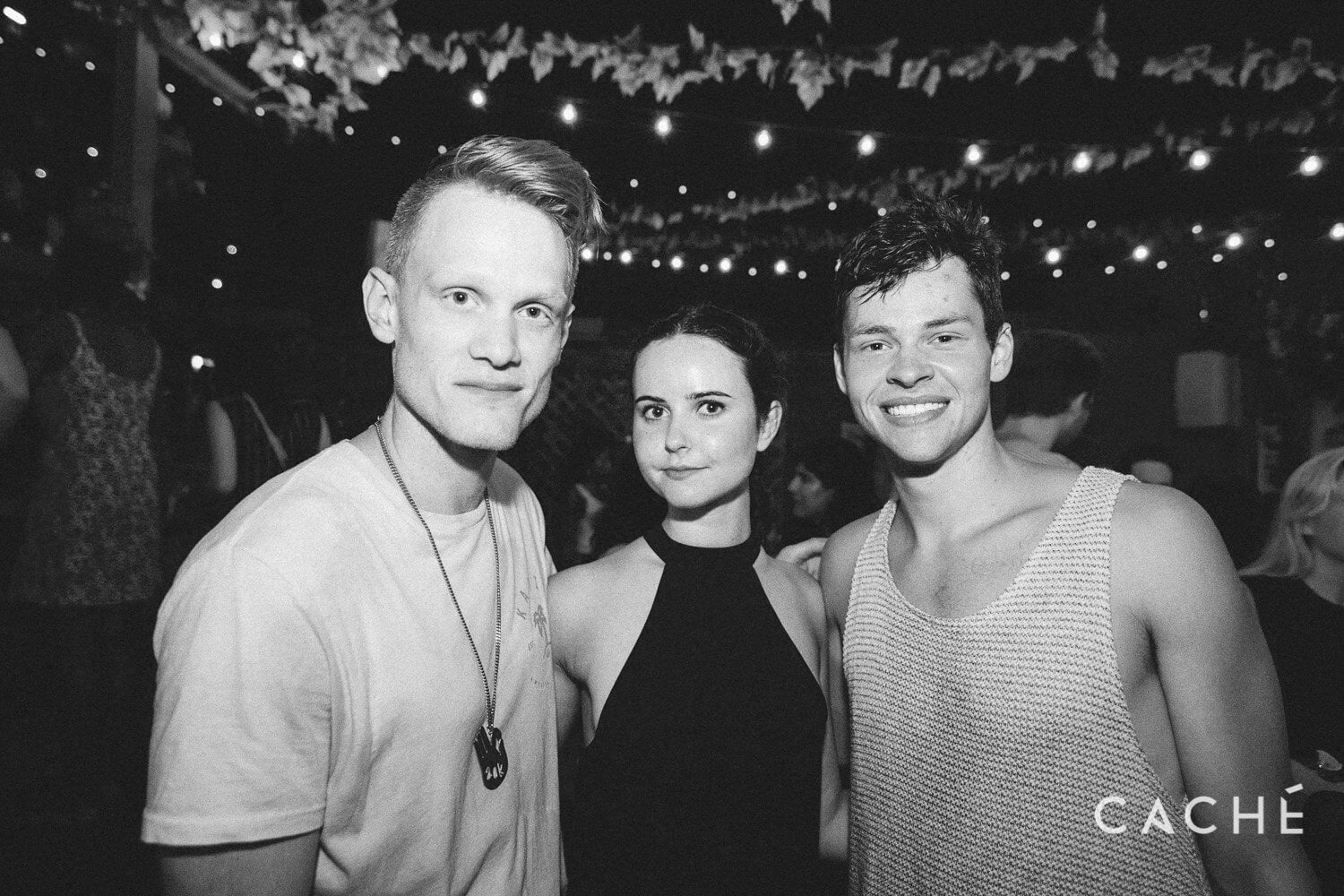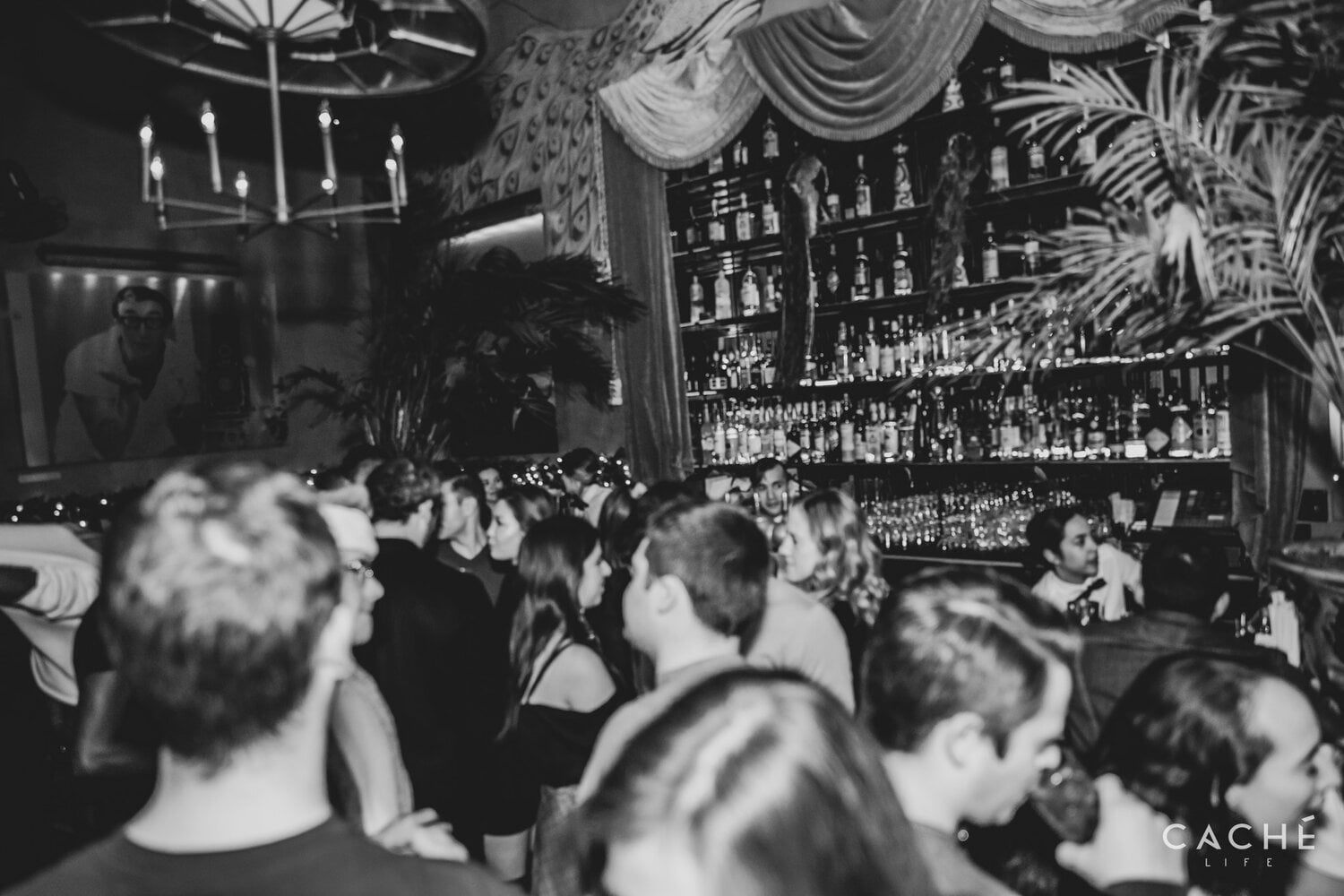 Check out Sam's latest Caché Life DJ set below