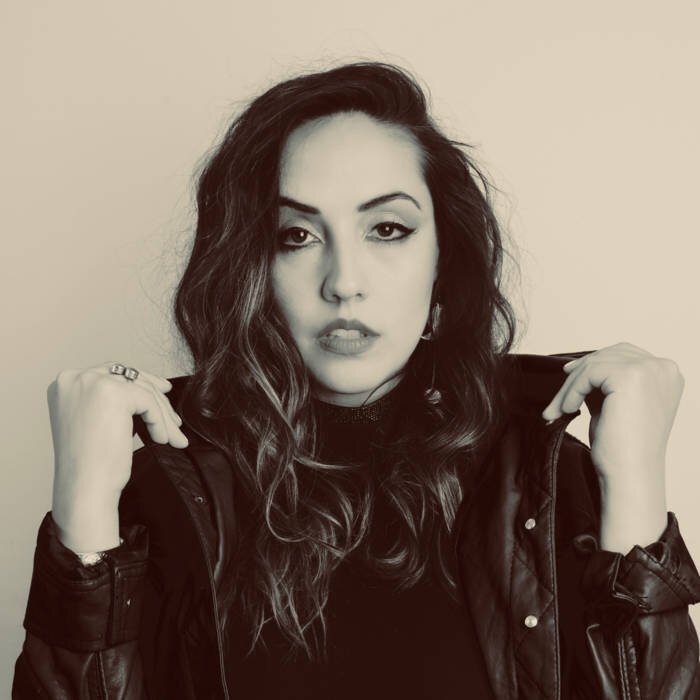 Meet Natalie Oliveri
Where are you from? 
Natalie: Chicago born and raised 🙂 
What was it like growing up in Chicago?
N: Musically Chicago was an amazing place to grow up! It's an extremely segregated city so you have to really open yourself up to explore all the wonderful neighborhoods and cultures. There's so much beauty but also a good amount of violence unfortunately. I think if it wasn't for music I wouldn't have met so many amazing people that are still in my life. I studied Blues and Jazz in the south loop of Chicago and was extremely lucky to work with some amazing musicians in the Gospel Jazz and Blues scene. I also embraced my Colombian side and performed with the World Music and  Salsa Music bands from time to time. I started performing at a really young age so had the the time to explore different music and cultures in order to know what I liked and where I wanted to be . The biggest lesson I learned from growing up in a cultural city: Embrace the unknown and try places and things you've never tried before. You'll get to know yourself better that way and meet some amazing souls along the way. 
When did you move to NYC?
N: I moved to NYC in the fall of 2016. Almost 4 years! 
What's your main role in music?
N: Primarily a singer/songwriter and topline writer. I also play different instruments including the cajon . 
How old were you when you started getting involved with music?
N: I started playing piano as a kid . Songwriting since the age of 15!  
Music wise, who inspired you growing up? Any other influential people in your life? 
N: I grew up listening to all the Soul classics. Ahh I was obsessed! Primarily Stevie Wonder, Al Green, Minnie Ripperton , Aretha, Marvin Gaye. 60's Motown, 90's hip-hop and R&b. These were my biggest inspirations as a Vocalist/songwriter. My mom is from Colombia  so I definitely grew up listening to Latin music as well. Salsa, bolero's, etc. I became fascinated with  learning how to play different Latin and South American rhythms with all kinds of percussion instruments. 
N: 3 artists that inspired me to want to be a recording artist : Amy Winehouse, Corinne Bailey Rae and Jamie Cullum. I was obsessed with their albums. Loved how all 3 artists figured out ways to combine different genres and make it unique. Have always been a fan of artists that sound like nobody else! The lyrics, melodic interpretations, chordal changes, tone in voice… I was in love with it all! 
When and where did your music career start?
N: My music career started in Chicago in my late teens. I used to play any and every music venue that I knew existed in the city. Worked in the Chicago music scene, opened up for some really cool artists, then moved to London in 2012 to record music and perform. The overseas move gave me an opportunity to launch a songwriting company for a few years giving me the skills to really work into the craft of being a session vocalist and top-line writer. 
How many bands or musical projects have you been part of? 
N: Wow, a good amount. lol. I had my own all original band in Chicago and London and also worked with different bands as a Lead Vocalist. Many different genres including Latin, Jazz, Hip Hop etc. When I moved to New York I decided to primarily perform intimate duo/trio sets. I realized it was more my style. Chill and mellow.  
How old were you when you first performed and where?
N: My first real performance was at a high school talent show. I played and sang an original piece as a solo act for the first time. The song was called " In Time," yep. haha. 
When and where was your first gig in NYC?
N: Weirdly my first gig was at Macy's in Midtown Manhattan. They were trying out a live music thing inside the department store and a friend needed a Jazz/ RnB vocalist to do Jazz Standards in a modern/cool way. I did my my own rendition of "My Funny Valentine" and a few other classics. Added a little rap and different melodies to the mix! Very random but fun gig! lol. 
What have you seen changing in the music industry in the past 10 years? 
N: If you are working as an artist, you definitely have to wear many hats and be your own manager, publicist, creative director, booker and have your following in order to even be considered for major opportunities. The streaming game has definitely changed a lot of  ways musicians are being paid. Pro's and Con's. It has become more competitive over the years but also more free in terms of what you can do creatively. I would also say the way venues hire musicians has definitely changed.  There have been so many venue bookers who have sacrificed the quality of live music in order to lessen the pay. Unfortunately it becomes a "You get what you pay for". I think ppl that are guaranteed good quality artists/live music, will pay accordingly and respect the hours and amount of time musicians work at their craft. One of the many reasons why I respect and love Caché. They make sure to make quality a priority in everything they do. 
What would you like to see happen in the future of the music industry and music in general?
N: Respect for artists in terms of royalty pay in the streaming world . The royalty rate for streams should be higher for songwriters and artists. Especially now that record sales have become non existent. I wont say names but bigger streaming corporations are in a position where they should and can afford to increase the pay so artists can continue to make good quality music. You need money to make money right?  Also the "pay to play" methods that some promoters use should be non existent. It is also not beneficial for the artist in the long run for many reasons.
With everything currently going on, what are your thoughts, and how do you feel?
N: It's definitely been an eye opening 2020. With everything going on, from the pandemic to the light that's been shined on systemic racism in the U.S, heaviness of emotions have been on the forefront. It makes me sad that it has actually taken this long for all of us to wake up and take action. 
What are your experiences growing up? When did you start to understand racial inequality?
N: I've been blessed  to grow up with different cultures and races of beautiful friends and family throughout my life. My closest friends have been black and brown since I was in preschool. There have been SO MANY experiences where my friends were treated differently than me and as much as I stood up and fought back whenever I had the chance, I never felt like it was enough or I always felt, can I do more? Why do they have to feel excluded and hurt? We are born into a society that trains us to believe that we should all be treated differently based on the color of our skin. We are taught these things not only by our family members but also by the media and television we watched growing up. It's like breathing in pollution. Our system gave us no choice. You can fight back but it's always there. We were set up in this way even when we weren't fully conscious of  it. I have had friends wrongly stopped by police, watched friends in grammar school get teased, friends not getting chosen for parts in plays, the list goes on. Since the age of 8 when my best friend was teased on the playground, I couldn't understand why these little girls wouldn't allow her to play with them… it was because of the color of her skin. And I couldn't understand why I was the only one standing up for her? Why are all the other kids silent when they know this is wrong? I'm glad things have started to shift in 2020 even if we had to go through a pandemic to finally wake up and take a stand together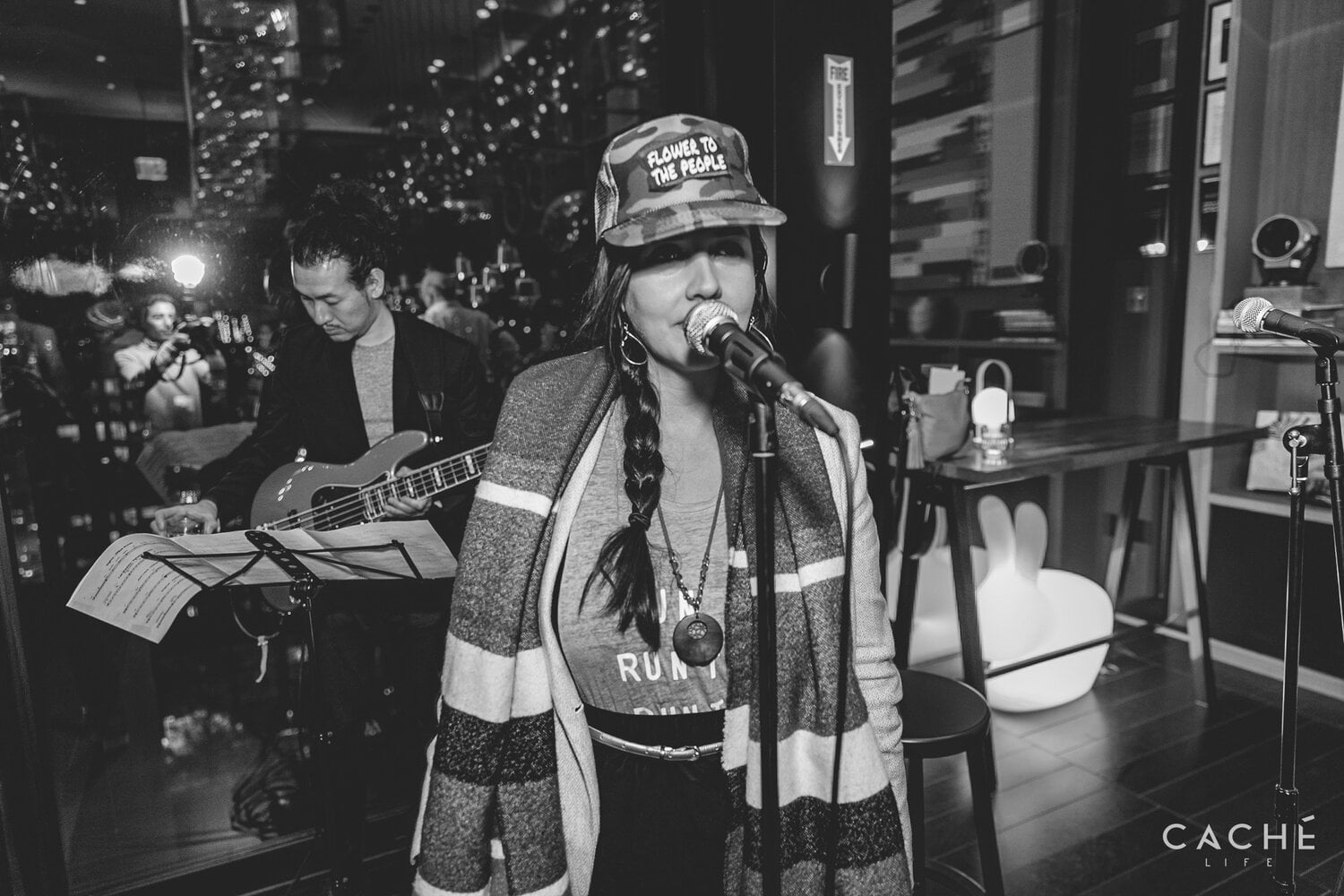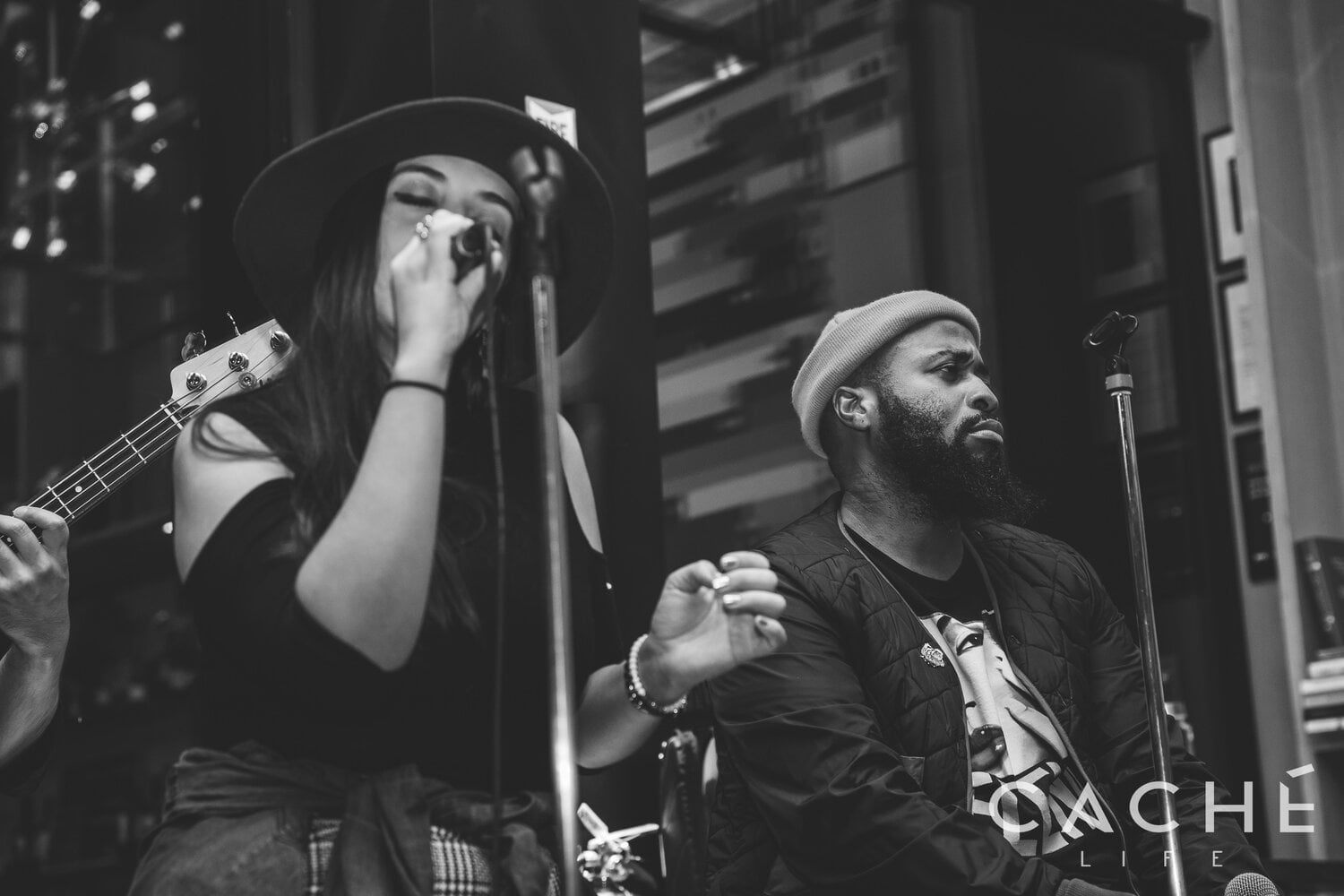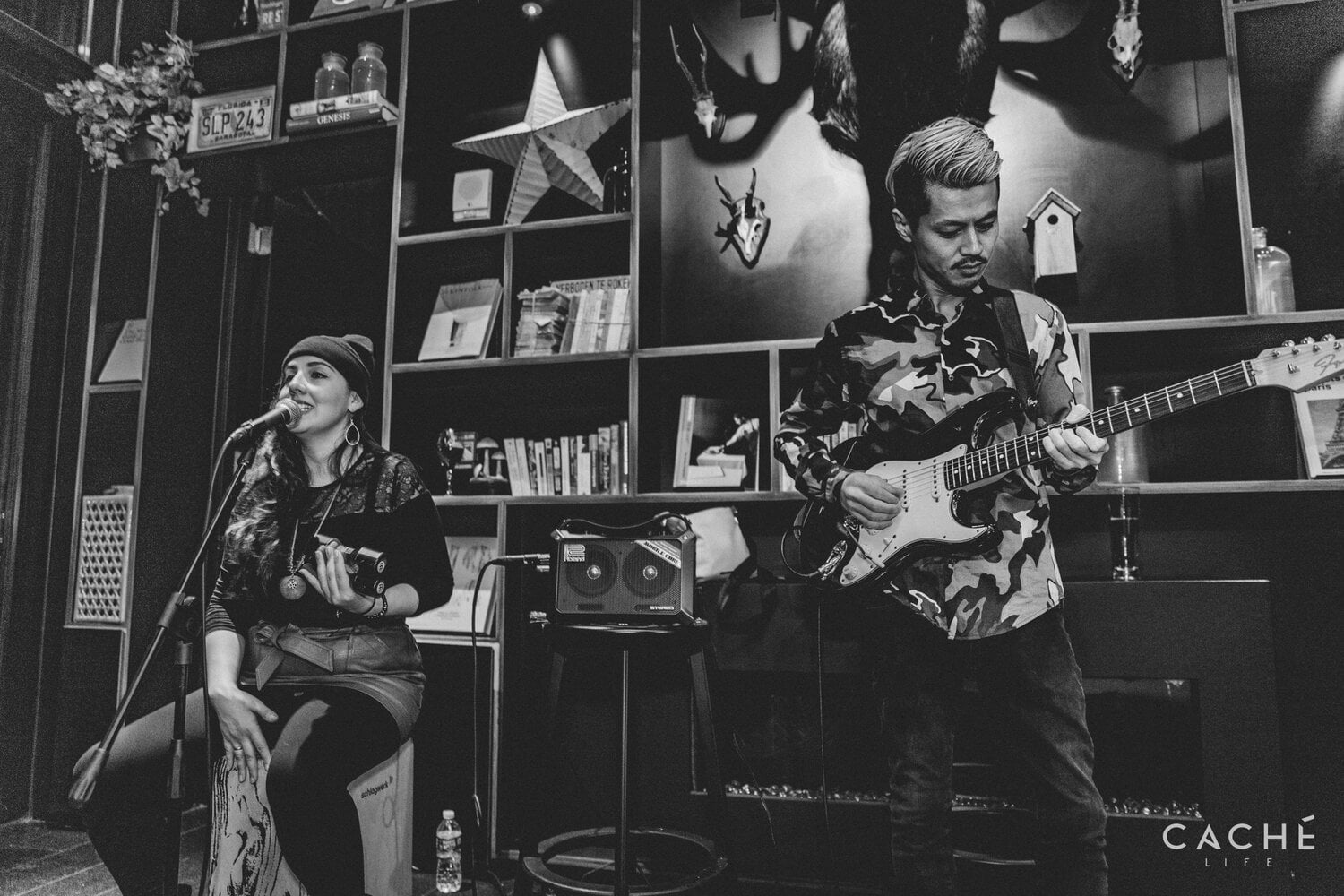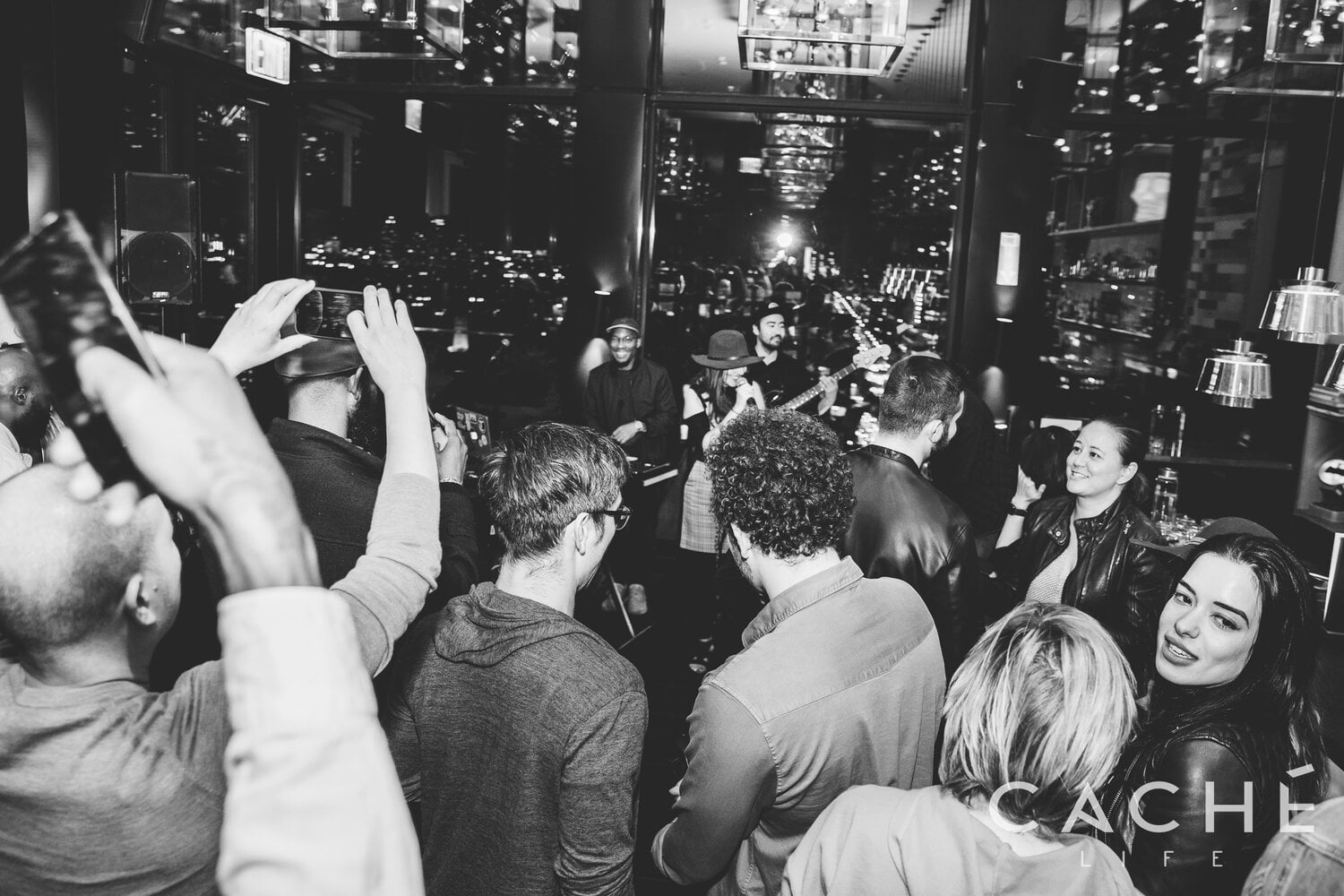 Do you think through art and music, creativity brings people together in a sense of where racial inequality doesn't exist or is there more we have to do?
N: Music is absolutely a universal language that we can all understand from all over the world. It's a beautiful gift that's been given to us on this earth. It allows us to put all differences aside and be present in the moment. Relatable in the moment. I believe it definitely brings people from all different cultures and walks of life together. I wouldn't say it makes racial inequality not exist but it does remind us that we are all the same beings. We love and feel the same beautiful  emotions of music equally and it gives us a moment to just focus on the music. The majority of our music comes from the Black culture and Black artists. Do they get enough credit for that, absolutely not. Does that need to change, absolutely yes! 
What would you like to say to the world?
N: I would like to say please don't see what is happening right now as merely a trend that you need to get on board with just because everyone else is a part of it.  Learn about our history, talk to any little ones around you and educate them so they can grow up to be good and smart people. Step outside of your circle. There are way too many people that are in denial of how they have been conditioned throughout their life. Nobody cared about the pandemic until it affected their own lives right? It's the same with racial inequality & systematic racism, until you hear stories or are around people that have been affected by our unjust system, you will brush it off. It's not right. Step up, listen, take action, start to feel. Be on the right side of history.
YOU CAN STREAM NATALIE OLIVERI'S MUSIC HERE: https://streamlink.to/natalieoliverimusic