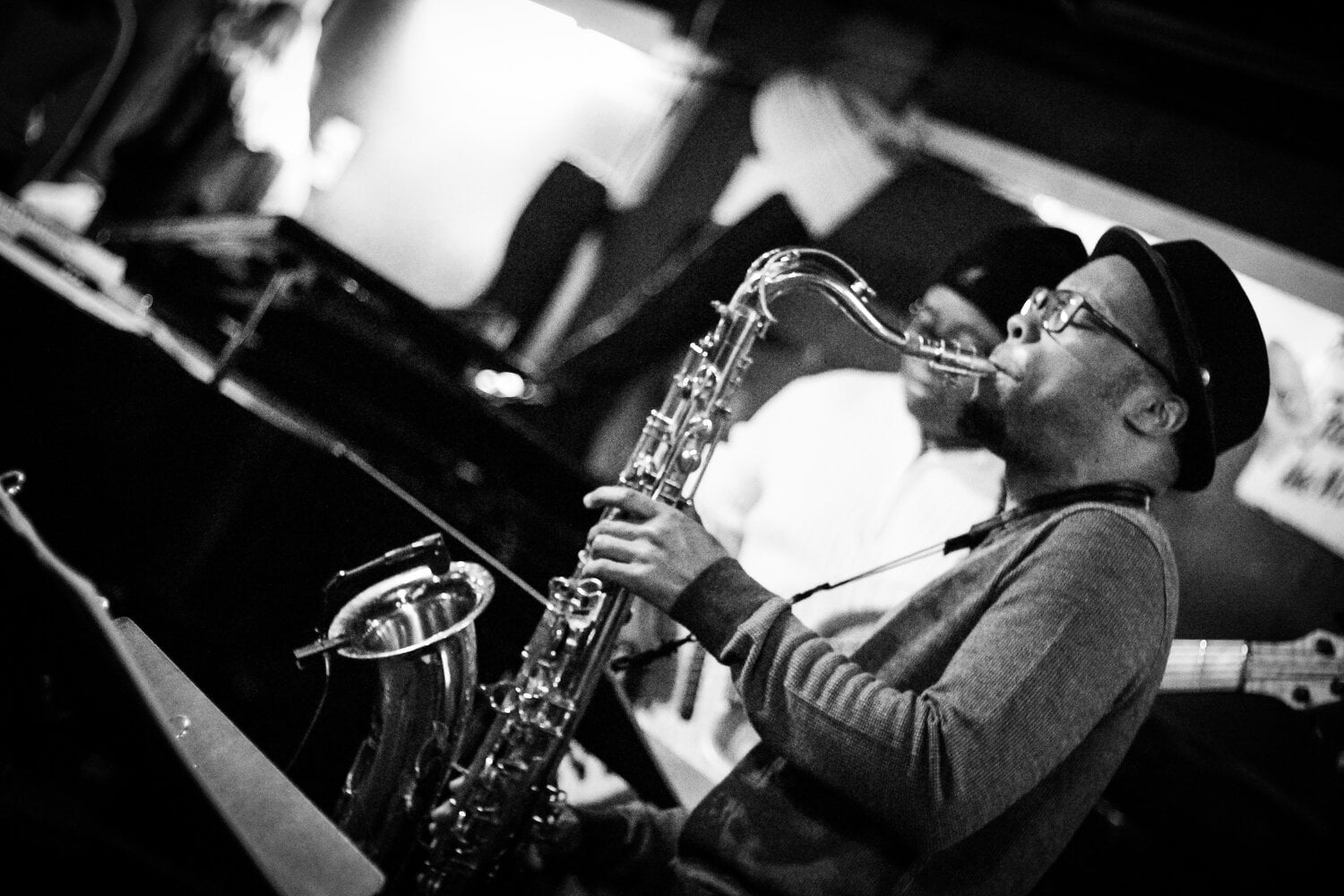 When and where did your music career start? How many bands or musical projects have you been part of?
E: My music career started in 1998 which seems like a lifetime from now. My first group, KENEK, was a rap group, a duo, made up of myself, going by OMNI Blaize at the time, and Chris Rel who now goes by Truthfirst. This was my first venture into a music career. We met in college as roommates where we shared a common love of hip hop. We would freestyle on campus and enter competitions. We even recorded an album that never came out. Chris Rel is still my brother to this day, he shoots and edits all my  music videos. 
E: Well…I have been apart of a few bands. My first band was 2 Shades Darker…I loved that band. You always remember your first! (Pun intended). Then I think it was The Edson Sean Experience? Then I was a part of The Experience which had 2 other headliners including myself (ArinMaya and BD3). Currently, I am one of the rotating members of The Caché Eclectic and my own band, The Commission, whose name was actually bestowed upon us by Cachélife's own Eric Essebag. 
When and where was your first gig in NYC?
E: My FIRST gig in NYC had to be an open mic at Nuyorican Cafe in 1998. All my NY underground artists know the history of this venue. I signed up for this open mic not knowing if I'd get called up or not. Feeling a little disappointed in thinking they wouldn't call my name, I headed to the exit as the show was about to end and then…I hear my name. I felt so many emotions in that moment, the dominant one being fear! I had only shared my creations with my immediate people who I KNEW were supportive of my music but how would these strangers respond? Though, even in the midst of the fear, the stage kept calling and my feet had minds of their own, they ushered me to the stage to perform anyway. And then there was no turning back after that!
Check out some fresh tunes by FKAjazz